Description:
LUOFUCON Silicone Gel is a kind of transparent, soft, elastic and self-adhesive sheet dressing. It is mainly made up of medical grade silicone. It is effective in fading dark scars and preventing the formation of hypertrophic scars. LUOFUCON Silicone Gel helps soften, smooth and diminish the appearance of scars. The sheet can be trimmed as needed. It is easily applied to all areas of skin, including exposed or hard-to-treat areas like the face, ears, scaip, arms, hands and joints. It is durable and reusable.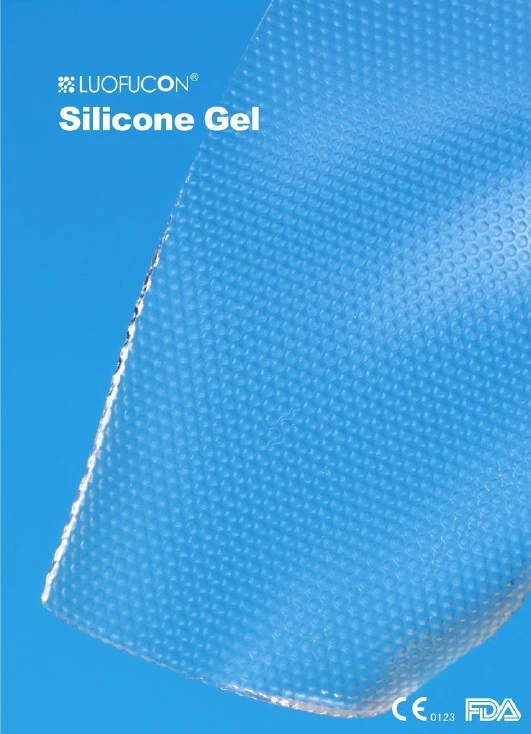 Features:
Transparent, easy to observe the scar situation.
Good adhesion, short and long term.
Non-adherent outer membrane.
Durable and re-usable.
Comfortable and easy to use.
No irritation and low sensitivity.
Indication:
LUOFUCON silicone gel is indicated for adjuvant treatment of hyptrophic scars of external scars, burns, and hypertrophic scars after a surgery.
Item No.
Dimensions
Package
SG1001
74mm×44mm(Oval)
1 pcs/box, 10 boxes/case
SG1002
75mm×45mm
1 pcs/box, 10 boxes/case
SG1003
120mm×30mm
1 pcs/box, 10 boxes/case
SG1004
120mm×40mm
1 pcs/box, 10 boxes/case
SG1005
120mm×60mm
1 pcs/box, 10 boxes/case
SG1006
120mm×80mm
1 pcs/box, 10 boxes/case
SG1007
120mm×150mm
1 pcs/box, 10 boxes/case
SG1008
120mm×210mm
1 pcs/box, 10 boxes/case
SG1009
350mm×250mm
1 pcs/box, 5 boxes/case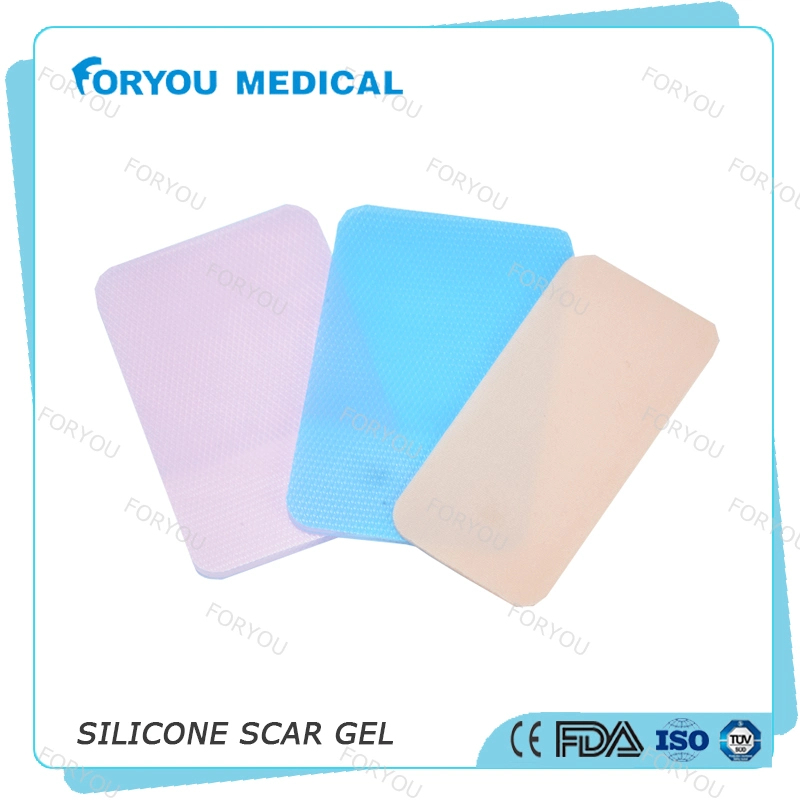 1): Dimensions and package can be designed according to customers' requirement.
Contraindications:
Avoid usage if ever allergic to silicone rubber.
Do not use on wounds that has not been healed.
Precautions:
Wash the product twice daily in a mild non-oily soap solution (baby soap is recommended) and rinse in clean warm water.
Paper products should not be used to dry the product.
In warm weather or during period of physical activity where sweating may occur, the product should be cleansed more often.
For better skin acclimatisation, begin by applying the product for 4 hours per day for the first two days, 8 hours per day for the next two days and increase the usage time by two hours per day.
In order to reduce the symptoms of discomfort and minor pruritus, recommend clean the scar area before use.
If possible, the product should be applied not less than 20 hours per day.
Avoid ointments on the treated area as they may interfere with the performance of the product.