Product Description
Foryou Medical surgical premium cooling gel sheet hydrogel burn patch:
Description:
LUOFUCON Medical Hydrogel Dressing is a semi-transparent flexible gel with excellent absorbency. This cold and comfortable dressing can accelerate epithelization as well as smooth pain. It is convenient for local application.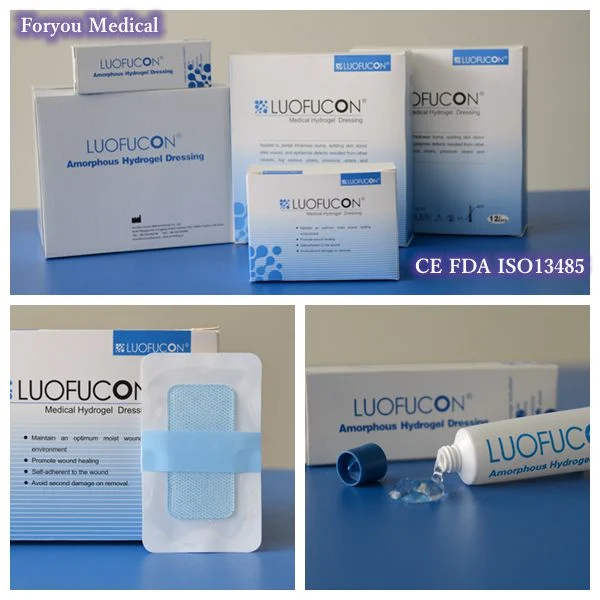 Features:
CE Certificate;
Superior tensile strength;
Semi-transparent, easy to observe the wounds;
Non-adherent, no residue and painless removal;
Occlusive, prevent bacterial transmission;
Comfortable and easy to use.
Indication:
LUOFUCON® Medical Hydrogel Dressing can be used on minor to moderate exuding wounds:
Minor burns (Iand light II degree);
Diabetic ulcers, pressure ulcers, venous leg ulcers;
Superficial lacerations, donor sites;
Post-operative wounds.
Related Products: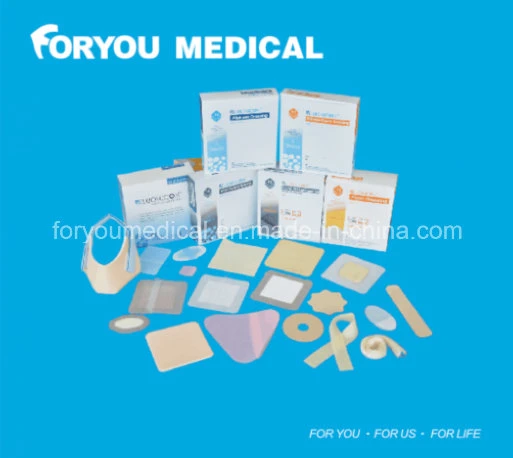 Company Introduction:
Foryou Medical is a manufacturing enterprise who not only focuses on up-to-date Research & Development, but also dedicates in excellent Quality Control.
LUOFUCON Advanced Wound Care Dressing, SUNTOUCH Hemostatic Products and FORUSORB Bioabsorbable Materials, these three production lines make us stand out from the competition. Each line has more than 10 types of products with various sizes and specification.
We are very proud to present that we are the first FDA 510K receiver of Silver Alginate Dressing and Silver Foam Dressing in China, one of the top Absorbable Gauze manufacturers with CFDA Class III. Composite Wound Dressing, such as Silicone foam dressing, Silver Silicone Foam Dressing are available to provide one-stop solution for you.
During these years, we have successfully obtained ISO13485, CE and ISO 9001 certificates. What's more, zero observation through FDA, KFDA and our clients audits strengthen our capability to supply you with high quality products and service.